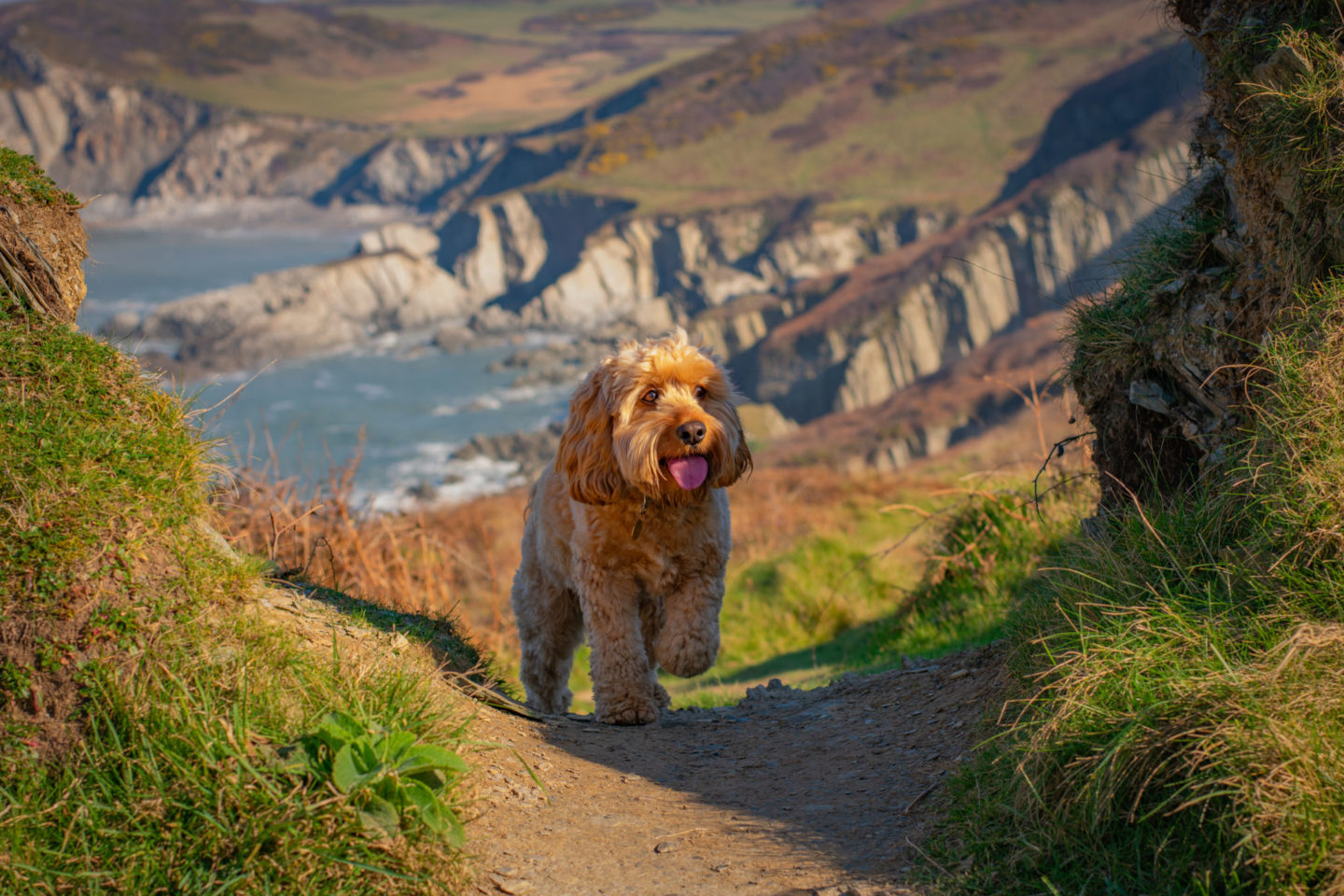 With a couple of weeks off, we had a bit of fun asking our lovely Instagram followers to decide on a mini adventure for us. A visit to North Devon came out on top so off we went for our day trip to the seaside. North Devon's beaches certainly aren't the closest to us at home in the Cotswolds, but it's somewhere I've always wanted to visit, with the huge expanses of golden sands and rugged coastline.
If you'd have told me last year (fond memories of the beast from the east!) that we'd be basking in 18 degree sunshine at the seaside in February I'd have probably thought you were mad! Yet there we were, after a 3 hour drive, enjoying weather you'd expect in Summer without any of the crowds.
I'd already checked the tide times before I left after mistiming a lot of beach trips in the past, so knew we'd be arriving at high tide.
We decided to go explore some of the South West Coast Path, and found a lovely circuit from the village of Mortehoe.
As we started the walk, the gorse was already in full flower so the first leg of the walk was absolutely stunning, walking through masses of colourful gorse bushes down to Morte Point.
Reaching Morte Point, it was like stepping into a completely different place. Gone were the colourful bushes, replaced with jagged rocks. It was a lovely day when we visited but I can imagine it getting pretty wild here on a windy day!
We carried on to Rockham Beach and then back around to Mortehoe. The circuit took about 2 hours, here's the route we took:
We finished our day with a trip to Woolacombe beach. There are miles of sandy beach there and Poppy had an absolute whale of a time.
Although we had a long drive home ahead of us, I couldn't resist sticking around for sunset and it didn't disappoint! The entire sky went pinky purple and it was the perfect end to a perfect day.
We'll definitely be planning some more day trips through the Summer!
Thanks for reading,
Cara and Poppy x