This was a walk that we completed on our trip with Canine Cottages to the Peak District (you can read more about our Peak District trip here). It was a great morning's walking and the views were truly incredible. We'd done the walk up Mam Tor the previous day which, although lovely, was extremely busy. This had equally impressive views without all the people!
Distance: 5.5 miles
Time: Allow 3 hours
Difficulty: Moderate – quite a steep climb from Bamford up to the edge
Sheep Watch: A very small number on the edge, otherwise sheep free!
Parking: Free on road parking in Bamford (S33 0DY)
Refreshments: Lovely community run public cafe in Bamford at the start/end of the walk called The Anglers Rest.
Download file for GPS
Our route started in the village of Bamford, there's plenty of on street parking and a lovely café for a bacon butty to gear you up for the walk!
The first part of the walk is pretty steep, it's a long slog up from the village to the edge, but once it's done that's all the hard work out of the way! Start by following the road behind the pub called Leeside road, taking you up Bamford Clough. This road isn't suitable for cars so the dogs were fine off lead most of the way up.
Turn right when you meet the main road and head towards the lay by. From here turn left and take the path up towards the edge. This is when the climb becomes worth it, as views over Hope Valley, Win Hill and Ladybower open up in front of you. I couldn't stop taking pictures on this part of the walk, the sky was so moody and the views were just incredible!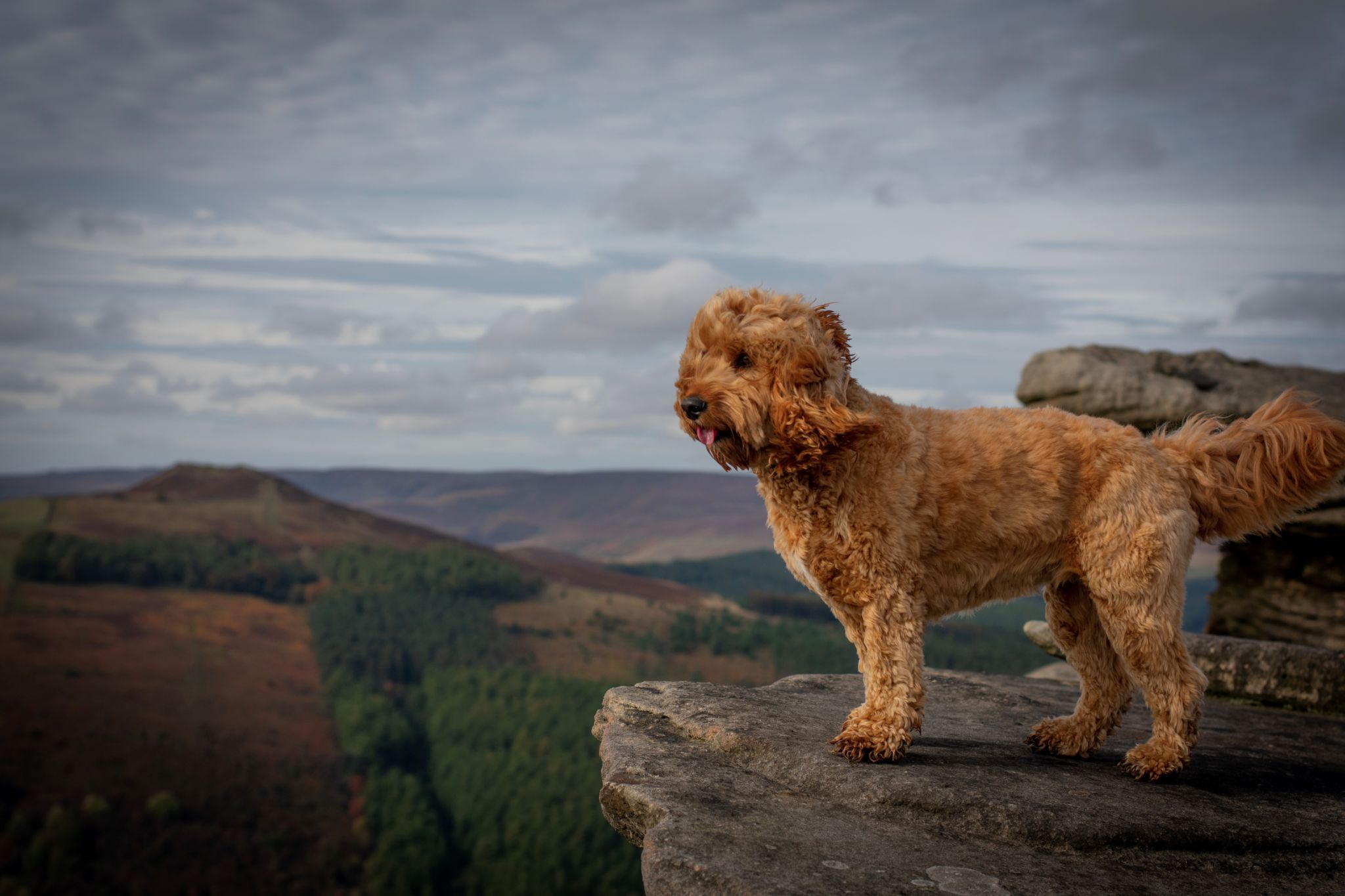 It's a nice easy walk along the edge taking in the views until a path going left takes you downhill towards the Heatherdene woodland.
You'll eventually reach the main road by the reservoir, cross this road and cross over the dam onto Carr Lane and pick up the Thornhill Trail. Follow this trail for about 1.5 miles until you reach a path going left, taking you across farmers fields towards Bamford Mill. Here you cross the stepping stones over the River Derwent, although both dogs decided they'd rather go in the water instead! Walk up a road named The Hollow until you reach the main road, then turn left to return to the start point.
Thanks for reading,
Cara, Andy and Poppy x