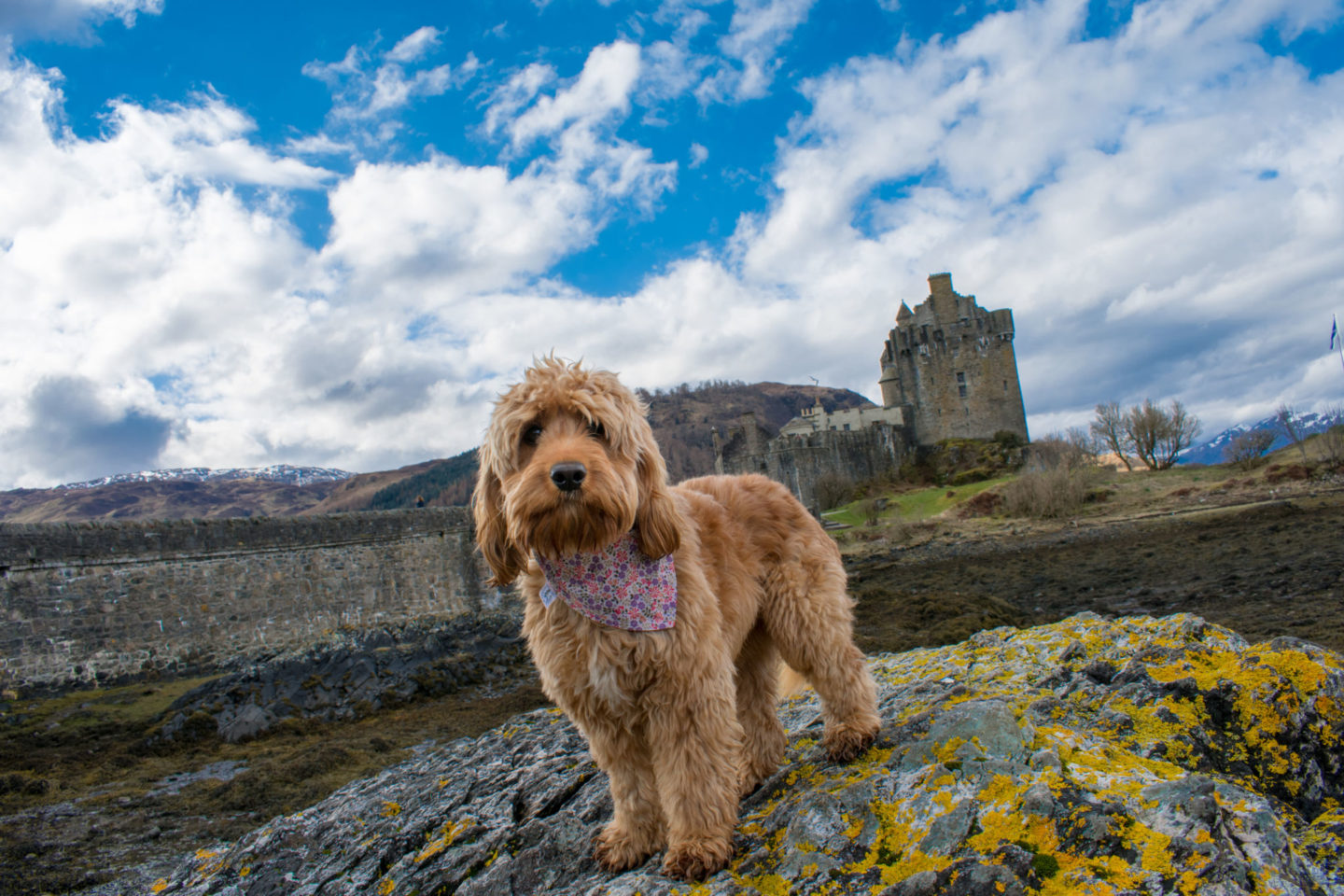 Whilst our adventures usually involve our little family (myself, Andy and Poppy), earlier in the year I went on a solo road trip – just me and the dog. Long story short, I had lots of holiday leftover at work so rather than waste a week at home, I just packed up the car and headed up to Scotland! It tied in nicely with Poppy's 1st birthday, and I've wanted to visit Scotland for such a long time.
Here are some of the main things I'd suggest as essentials when planning a solo road trip:
Book accommodation in advance
I was fairly relaxed about the whole trip and didn't really have a rigid itinerary to follow. However I did book all of my accommodation in advance, as I was essentially B&B hopping and it just made sense with Poppy in tow. The Isle of Skye was surprisingly not very accommodating to dogs so this was an essential to take the stress out of the accommodation side of things.
Let someone know where you're planning on being each day
The B&B's I stayed at were all incredibly friendly and accommodating, and we tended to get chatting about plans for the day over breakfast. It is fairly commonplace in Scotland to let the B&B host know your whereabouts for the day if you're planning on walking in the mountains. This way they can raise the alarm if you don't return in the evening. Thankfully we didn't have any problems but it did put my mind at rest knowing that someone would notice if we didn't return at the end of the day!
Pack plenty of blankets in the car
I definitely went WAY overboard on this one, I must have had about 6 blankets stuffed into the boot of my car! It was amazing how quickly the weather could change though, I got caught out by a snowstorm coming out of nowhere on one occasion! The roads weren't always the smoothest and you just never know what can happen, fail to prepare and all…
Download maps in advance
It was only quite recently that I discovered you could download Google maps to your phone, which allows them to be fully functional when you have no signal. This was an absolute godsend in Scotland, i'd say about 70% of my trip I had little to no signal yet alone reliable internet! Having these maps downloaded on my phone meant I could type in a location and still get directions without needing to rely on internet.
I'm also a huge fan of the OS maps app, which gives a lot more detail so I use it for plotting our walking routes – this has a similar feature which allows you to download areas in advance to avoid getting caught out.
Make the most of the peace and quiet!
It seems crazy but this trip was probably the most time I've spent alone in my entire life! I was quite apprehensive about how i'd feel with just my own company but I think Poppy really helped with that side of things as I still felt like I had a little companion with me. As soon as I'd leave all of the tourists at laybys behind, it was so peaceful and I felt like a had a little piece of Scotland all to myself!
Give yourself a bit of downtime
On this trip we covered over 1600 miles, and while Poppy was perfectly happy snoozing in her crate during the driving, it did start to take its toll on me towards the end of our trip. I really wish i'd just given myself a bit of downtime throughout the week, but I was so keen to see as much as I possibly could that I didn't really want to stop and take a break! Scotland really is HUGE, and it really isn't realistic to think you're going to be able to see it all in a week. I ended up so shattered that I spent an entire day recovering!
Looking back on this trip, it was one of the best things I've ever done. As long as you're prepared and sensible about it, don't be afraid to go solo!
Thanks for reading,
Cara and Poppy x